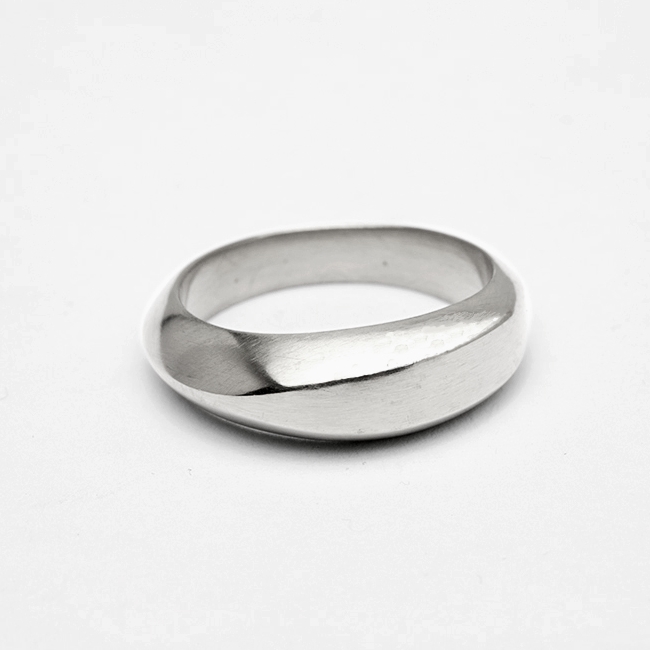 Abstract Tapered Band
The abstract tapered band can be worn on its own or stacked with the small cone ring and oval sharp ring to create unique sculptural stacked rings. Available in recycled sterling silver, 18k yellow gold.
Handcrafted in Brooklyn, New York. This piece will be custom made for your order. Please allow 3-4 weeks for delivery.
Dimensions: Band width: tapers from 7mm to 4mm
Finish: Satin
Free shipping in the U.S
To inquire about custom metals/ sizes/ expedited shipping please email: studio@kinchoi.com